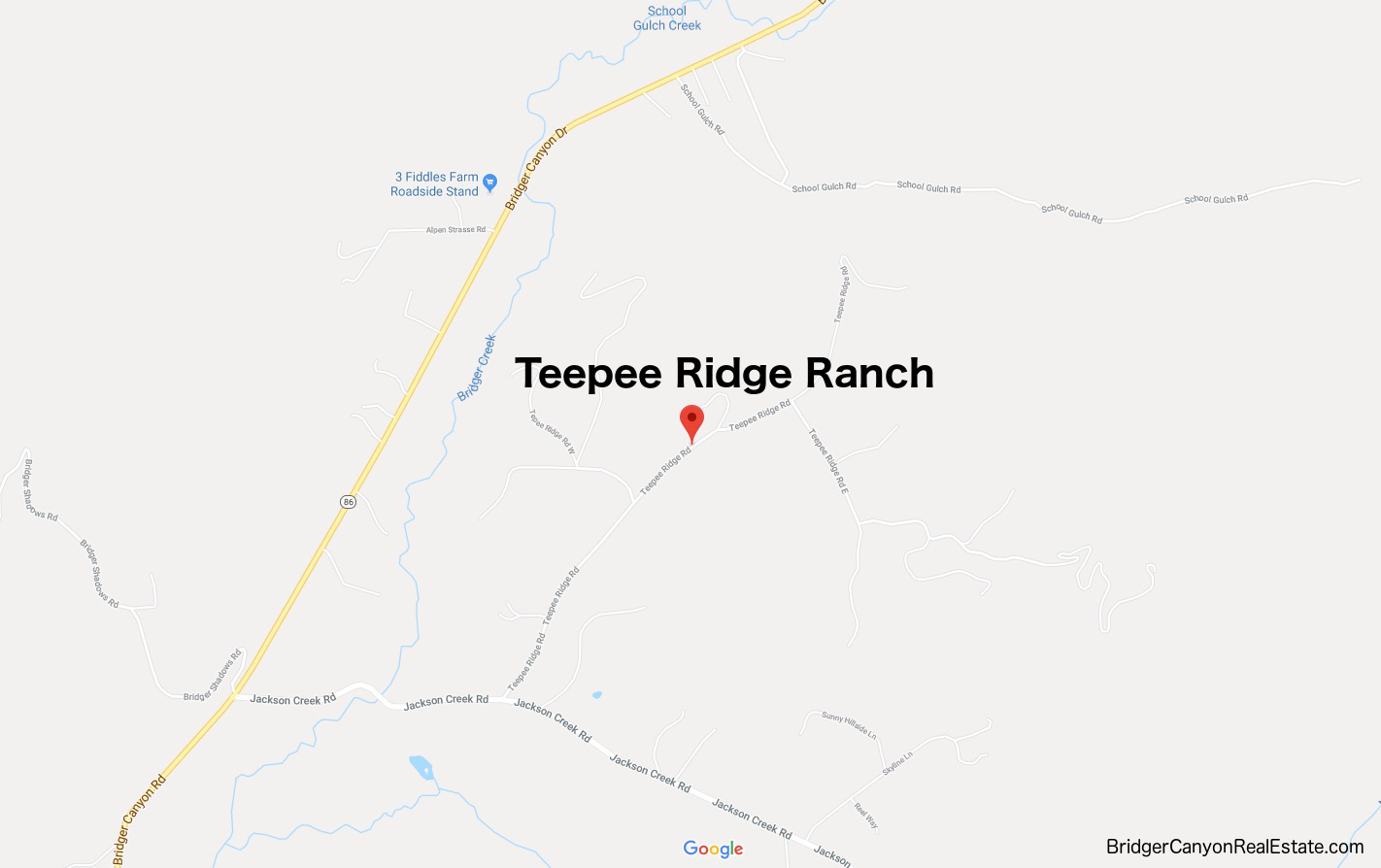 Teepee Ridge Ranch is one of the premier subdivisions in the Jackson Creek area of Bridger Canyon. The Teepee Ridge HOA(Home Owners Association) has 14 lots. Most of the owners in Teepee Ridge live there full time and roads are well maintained and plowed. It is only 10 miles to historic Downtown Bozeman. Bridger Bowl Ski Area and Crosscut Mountain Sports Center / Bohart Cross Country Ski area are both about 10 minutes away.
Lots in the Teepee Ridge Ranch subdivision start at 40 acres, and can be over 60 acres in size. Home prices start at $2 million, and can be several times higher.
Teepee Ridge Ranch Homes For Sale
Teepee Ridge Ranch is not a designated subdivision in the MLS system. Please Contact Us to see if there are any properties currently for sale in this subdivision.
View all Bridger Canyon Subdivisions.