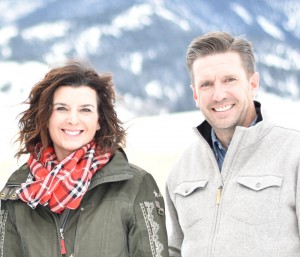 Bridger Canyon Real Estate is owned and operated by Craig and Christy Delger. The Delger's have lived in Bridger Canyon since 2001. They are involved with the community, and with the Bridger Bowl ski area, and are both members of the Bozeman Realty Group at PureWest | Christie's International Real Estate and are members of the Gallatin Association of REALTORS.
The Bozeman Realty Group sold over $40 Million in Real Estate in 2016-2017, making them one of the top performing real estate teams in Montana.

5 out of 5 stars (based on 12 reviews)
---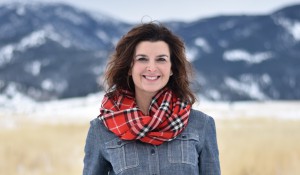 BROKER / REALTOR
christydelger@gmail.com
406-581-8781
Christy was born and raised in the Blackfoot Valley of Montana. She graduated from the University of Montana with a degree in Marketing, then followed her interests in Internet Marketing by working for firms in Seattle and Raleigh-Durham. Her work engaged her in the center of the internet and social media explosion.
Eventually, Montana called Christy home. She, her husband, and their growing family settled in Bozeman in 2000, drawn to the recreational opportunities in the area. Her skill in internet commerce grew as she managed her own small business. Business ownership also taught her the necessity for hard work and attention to detail. Christy's background in marketing and cutting-edge strategies, along with an informed admiration of Montana's beauty, makes her a perfect match for the real estate profession.
Christy is an enthusiastic and knowledgeable advocate of life in Montana. Her family participates in skiing, boating, fishing, hiking, river rafting, and all the other outdoor recreational opportunities that lie at Bozeman's doorstep. Her volunteer work with the Bridger Ski Foundation, as well as participation in her girls' school and sports activities have given her a personal view of schools and recreational opportunities for youth in the area.  She looks forward to sharing her experience with every client who seeks her assistance in the adventure of finding the perfect property in Montana. view more…
---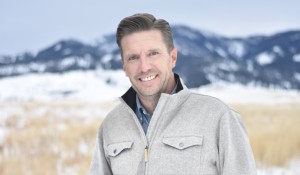 BROKER / REALTOR
craigdelger@gmail.com
406-581-7504
Craig Delger is a 4th generation Montanan who knows the mountains, rivers, and local communities of Bozeman and the surrounding area. Craig is a member of the National Association of Realtors, the Montana Association of Realtors, and the Gallatin Association of Realtors, Multiple Listing Service.
Craig has established a solid reputation and track record working with the world's leading technology companies in senior management positions. Respected as an expert in technology, marketing, and brand development, Craig has advised consumer brands around the world on Internet Strategy and Brand Architecture.
Craig designs and develops cutting-edge Internet strategies to reach our local, national, and international home buyers. His strong business and technology background combined with estimable negotiation and communication skills are a constant source of support for his clients. Learn more about Craig's Marketing and Technology Background.
Craig has a Bachelor of Science in Accounting and Information Systems from Montana State University, with post graduate studies with University of Montana's Master of Business Administration Program, and Executive Education at Duke University's Fuqua School of Business.
Craig prides himself on bringing innovative perspective and local knowledge to the Bozeman real estate experience. view more…

The World's Leading Real Estate Network
Drawing upon their success as one of the world's oldest art auction houses, Christie's implemented an innovative real estate venture in 1995. Integrating centuries of experience with a hand-selected network of talented brokers, Christie's International Real Estate was formed to satisfy the lifestyle requirements of discerning clientele. The marketing of fine art and high-end properties proved to be a natural combination, resulting in a real estate marketing powerhouse driven by the passion and success of the Christie's name and the local connections and expertise of seasoned brokers. By cultivating this unique balance of worldwide scope with a personal touch, Christie's International Real Estate has become a global authority on the effective marketing of fine properties, providing insightful advisory support along with sensitivity and intelligence. Finely tuned marketing services and a commitment to the business philosophy established by Christie's in 1766 define a brand based on trust, integrity, discretion, and excellence. Christie's International Real Estate is the largest international network of independent real estate brokers specializing in the sale of important properties. The network is comprised of more than 120 real estate firms with more than 500 offices and approximately 35,000 sales associates. Each real estate firm is selected for affiliation through a careful screening process that includes meeting stringent professional standards and demonstrating proven records of success in handling distinctive properties. The combined annual sales volume of all affiliate real estate companies is approximately $125 billion.