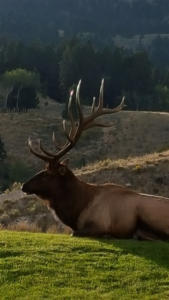 Bridger Canyon Hunting Property For Sale includes private land that borders the Bridger Mountain Range and Custer Gallatin National Forest Service land.
One of the best known Big Game Outfitters in Bozeman Montana is Big Sky Guide & Outfitters located in the northern Bridger Mountain Range. This excellent Bridger Canyon Hunting Property For Sale includes 160 acres bordered on 3 sides by National Forest Service. The land, buildings, equipment, leases, customer list, and current booked hunts are all currently for sale as of Fall, 2017. Learn more about Big Sky Guide & Outfitters.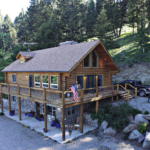 A little further to the north is a luxury hunting property for sale. 4 Pine Hill Drive in the Grassy Mountain area between White Sulfur Springs and Townsend, Montana. The hunting property includes 100 acres, with a very nice main home/lodge and several outbuildings. The property has a private easement to the Helena National Forest which offers excellent hunting. Learn more about 4 Pine Hill Drive, White Sulfur Springs, MT.
If you are looking for hunting property for sale near the Bridger Canyon area of Bozeman, Montana please give us a call.