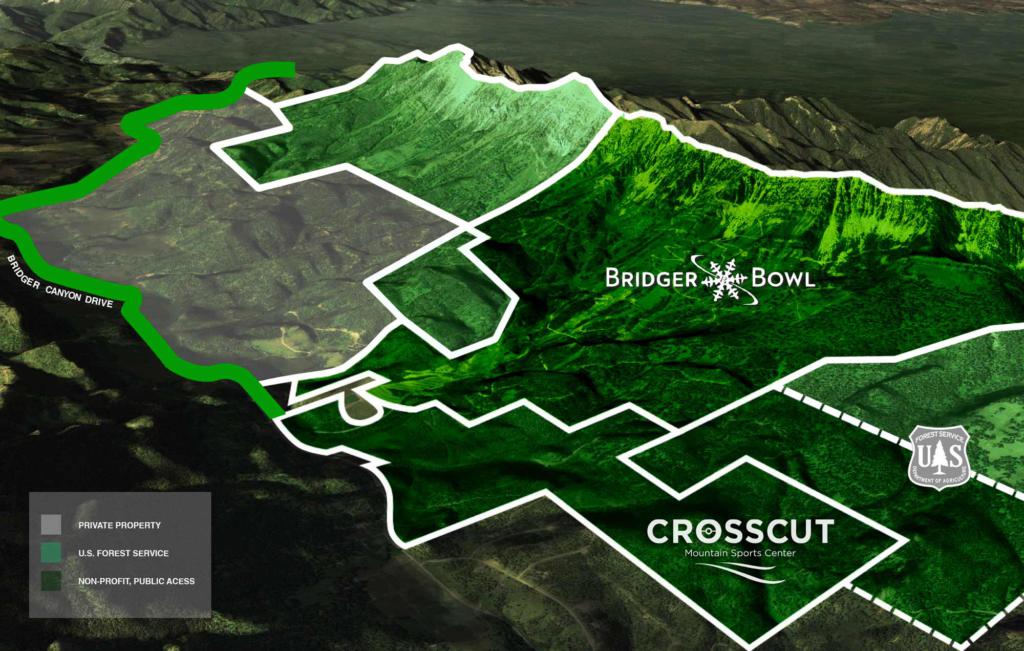 Located 16 miles north of Bozeman are the Bridger Bowl downhill ski area, and the newly formed Crosscut Mountain Sports Center for cross country skiing.
Bridger Bowl
Bridger Bowl is a nonprofit community ski area operating since 1955. Bridger Bowl offers 2,600 vertical feet with over 2,000 acres of amazing terrain, 8 Chair lifts and 3 ski lodges. Family friendly with a small town atmosphere and abundance of dry powder "Cold Smoke" define the Bridger Bowl experience.
Crosscut Mountain Sports Center
Crosscut Mountain Sports Center is the combination of the 259-acre Crosscut Ranch and the 276-acre Bohart Ranch properties. Crosscut Mountain Sports Center's trail system, lodge, and venue will be designed sustainably to accommodate a wide range of outdoor enthusiasts – from hikers and mountain bikers to skiing families seeking groomed cross country ski trails and backcountry access. CMSC will also be home base for the Bridger Biathlon Club.
The combination of these two world class ski areas make Bridger Canyon Homes For Sale some of the most desirable real estate in Montana.